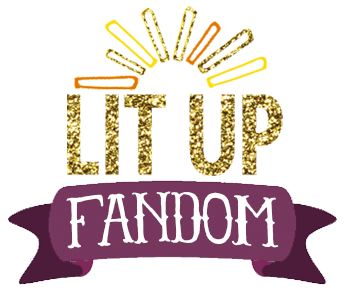 Lit Up Fandom is where I feature artists who make awesome bookish stuff
When I first came up with the idea for Lit Up Fandom three years back (whew! Three years!), Shannelle was one of the first artists I discovered. Her gorgeous pieces for Stephanie Perkins's books were what made me fall in love with her work, and I knew I wanted to feature her here one day.
Fast forward, my life became crazy busy, especially this year, and I haven't really had the time to blog. This year, though, I've gotten a little involved with Instagram, and the bookstagram community. Some weeks back. Shannelle, who posts under
@shanandwords
, put up a rep search for a secret project. I knew anything from Shannelle was bound to be awesome, so I immediately signed up, and I won (I was so excited, you guys!)!
And now its time to reveal her Secret Project! *cue drum roll*
They're these absolutely gorgeous bookmarks!
Here's the description from Shannelle's IG post:
"I'm testing things out first with a trial run of 20, and each of these bookmarks is one-sided, printed on 200 GSM paper, and it's 2X5 inches in size. For this batch of 20, they'll only be $0.99, and shipping is $1.10, at most."
And now, on to the interview!
INTERVIEW WITH SHANNELLE, MAKER OF LETTERED BOOKISH GOODIES & BOOKSTAGRAM BOOKMARKS
Tell us a little about yourself!
Shannelle:
Well, first of, hello! My name is Shannelle, and I'm a letterer. I'm also really terrible at the describing myself. You'll never see me at the center of any party, trust me.
How did you reading become a part of your life? What do you love about it? What are some of your favourite books?
Shannelle:
I can't really recall when I got started. As a kid, I vaguely remember my uncle recommending me to try Harry Potter, and also, I was that person who stayed in the library with every free moment she got. It was never a definite moment where I thought, "Hey, I should try reading!"
And I love getting lost in stories, even though I hate the moment when I reach the end of a good series. And I love a lot of books, but I really love recommending the ones that aren't popular, so I demand that you check out The Summer of Chasing Mermaids. You'll thank me for it.
Tell us about your style, and how (if) it has changed over the years?
Shannelle:
Hmm, it's a little hard for me to say how my style has evolved over the years, since I ended up going to college and I haven't really been experimenting much over the last year. But I realized that I liked working with the constraints of shape, along with sans serif letters these days. I'm trying to get better with applying color, and it also helps that I send a newsletter every month with my process for that month's design. It's kept me trying to make something new and different every month, despite my busy commitments.
What is your work inspired by? Do you do fanart or lettering for any TV shows or comics? If yes, which ones?
Shannelle:
I get inspired by beautiful words, but I'm currently burned out from YA. I should definitely go and do something for poetry, because there are so many lines that have my heart feel so full whenever I read them, such as Dr. Seuss's, "You know you're in love when you can't fall asleep because reality is finally better than your dreams."
I also love the TV show Crazy Ex-Girlfriend, and I am definitely going to do something for it at some point.
What is your creative process like? How long does it take you to do one piece?
Shannelle:
It depends on the piece. There are some that are really, really easy, where the layout just pops in my head and I have to refine it, such as the
Ari and Dante piece
, but it was really hard to digitize. I think so far, my
Wolf by Wolf one
was the longest, because I started with one version, hated it, and tried something new. It took me a while to figure out how to draw a wolf, and then I tried to do it in watercolor, and that didn't work, so I had to bring it to Illustrator.
But sometimes, I hate my idea, and then I try something new, and it just really quickly falls into place.
The Young Elites
was an example of that. It changes from piece to piece, but basically, everything starts with a pencil draft, but what happens next is always different.
Which is your favourite piece from your own work? Tell us about it.
Shannelle:
I can't pick one, because my favorites definitely have to be the big pieces that I do summarizing stuff. The first one I did was
The Winner's Curse
one a few years ago, and it's full of a lot of mistakes, but I'm still amused that it even hit 700 likes on Instagram, since I always average below that. And then just this summer, I made
one for Six of Crows
, and that was such a challenge since I made everything so tiny, just to actually summarize the book.
And then I tried making one with
watercolor for a Philippine movie
, and there's a lot to improve, but the best thing about making these hard, ambitious things is that I learn something new with every one that I make.
What's the coolest art tip you've ever received?
Shannelle:
This isn't really an art tip, but it's by
seanwes
, and he basically says to ship at 90%. Basically, other people won't even see the difference between your 90% and 99%, and there's no point in getting obsessed over what you think is imperfect, because the important thing is putting things out there and not getting every single little thing perfect. So that's what I've been trying to do by this commitment to putting something up every month.
So where do you see yourself headed next, in your artistic journey?
Shannelle:
I'm not quite sure, because I'll be quitting. I started out wanting to reach people and get people enthusiastic about my lettering, but it's caused me so much grief and jealousy over this year, and as I'm falling out of the YA-sphere, it's like I'm shouting into a void. So I decided to just let it go. But before I do that, I am doing one last thing, which I'll let Fahima tell you about.
I love your art! Where a can I see more of it?
Shannelle:
You can find me on
my website
, and there's always my
lettering/personal Instagram
. I also got a bookish
Tumblr
, if you're interested.