I did the end of year bookish survey for the first time in 2013, and I loved it. I cant believe a year's gone by so fast, and here we are again!
2014 Reading Stats
Number Of Books You Read:
175, exactly one book less than what I read in 2013
Number of Re-Reads:
Approx 20 (since I don't always keep track on Goodreads)
Genre You Read The Most From:
Historical Romance
Best in Books
1. Best Book You Read In 2014?
Contemporary: Say What You Will by Cammie McGovern
High Fantasy: Fire by Kristin Kashore
Paranormal:
Scorpio Races by Maggie Stiefvater
Historical:
The Forbidden Rose by Joanna Bourne
Re-Read:
Honey Moon by Susan Elizabeth Phillips
2. Book You Were Excited About & Thought You Were Going To Love More But Didn't?
Snow Like Ashes by Sara Raasch and The Raven Boys by Maggie Stiefvater
I don't really understand The Raven Boys, so it may be because of that that I didn't love it as much as I expected to. Also, I read it in two separate sittings with a break in between so it may be because of that too...
3. Most surprising (in a good way or bad way) book you read in 2014?
If I Lie by Corrine Jackson
I cannot condone cheating in a relationship, and as a result, I went into If I Lie very apprehensively. But I must say, it is so so raw, and the feels!
4. Book You "Pushed" The Most People To Read (And They Did) In 2014?
Stormdancer by Jay Kristoff to Sana and Asti, and they read it and loved it and Jay Kristoff is awesome, and so am I xD
5. Best series you started in 2014? Best Sequel of 2014? Best Series Ender of 2014?
Best series:
The Lumatere Chronicles by Melina Marchetta (it was inevitable that Marchetta was going to make an appearance here) and Throne of Glass series by Saraj J Maas
Best Sequel:
Scarlet by Marissa Meyer - I wasn't very impressed with Cinder and didn't really plan to continue the series, but man, am I so glad I did! Wolf
♥
Best Series Ender:
Dreams of Gods and Monsters by Laini Taylor

6. Favorite new author you discovered in 2014?
Contemporary: Sarra Manning
Historical: Courtney Milan and Joanna Bourne

7. Best book from a genre you don't typically read/was out of your comfort zone?
I think If I Lie by Corrine Jackson, because like I said, I steer away from books about cheaters.
8. Most action-packed/thrilling/unputdownable book of the year?
STORMDANCER!!!!!
9. Book You Read In 2014 That You Are Most Likely To Re-Read Next Year?
Aah I really dont know. It depends on my mood at the time.
10. Favorite cover of a book you read in 2014?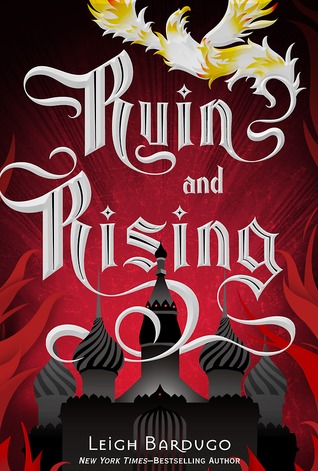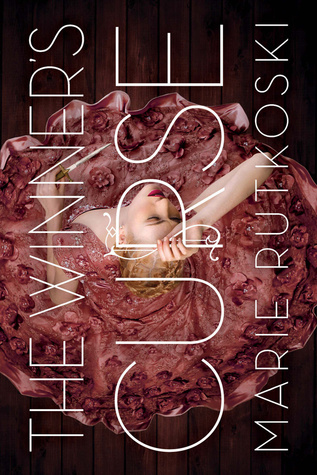 I am so in love with the dress on the back cover of Crown of Midnight! I'm too lazy to take a photo of my own copy, so here's a part of it from somewhere on the interwebs

11. Most memorable character of 2014?
Fire from Fire by Kristin Cashore and not to be cliched, but Celaena Sardothien because that girl is awesome sauce

12. Most beautifully written book read in 2014?
Purple prose or not, Shatter Me by Tahera Mafi is freaking beautiful.
In A Handful of Dust by Mindy McGinnis

13. Most Thought-Provoking/ Life-Changing Book of 2014?
Say What You Will by Cammie McGovern because of how it made me realise that there is more to a mentally/physically challenged person's life than their challenge itself.
Devil's Web by Mary Balogh because of how it taught me that marriage is something that can be hard and needs work to be perfected.

14. Book you can't believe you waited UNTIL 2014 to finally read?
THE THRONE OF GLASS SERIES!!!!

15. Favorite Passage/Quote From A Book You Read In 2014?
This is going to be long lol!

Someday we will be more than words in the dark.
-- Snow Like Ashes by Sara Raasch

Our troubles are but mayflies, rising and falling between the turn of dawn and dusk, and when they are gone to the houses of memory, you and I will remain, Yukiko.

I wanted to write a book with heart; a book about a friendship that bloomed despite all obstacles. A bond that would grow to become a thing of legend in this nation on the edge of ruin—a friendship that challenged the might of an empire.
-- Stormdancer by Jay Kristoff

People would look at me and think sex was impossible but love was not. Turns out, both are possible and also impossible.
- Say What You Will by Cammie McGovern

16.Shortest & Longest Book You Read In 2013?
Shortest: Random by Tom Leveen
Longest:
The Last Dragoneye by Alison Goodman
17. Book That Shocked You The Most
None - *sigh* It's so hard to shock me. I almost always see a plot twist coming from a mile away.
18. OTP OF THE YEAR (you will go down with this ship!)
Puck and Sean from Scorpio Races, Quintana and Froi from The Lumatere Chronicles, and Akiva and Karou from the Daughter of smoke and Bone trilogy. Also, Octavia and Lincoln from The 100! I never thought I'd be okay with insta love, but omg these two are just
so real!
19. Favorite Non-Romantic Relationship Of The Year
Celaena and Nehemia from the Throne of Glass series by Sarah J Maas. I was shattered when 'you know what' happened. Also, Yukiko and Buruu from Stormdancer by Jay Kristoff are so damn cute!
20. Favorite Book You Read in 2014 From An Author You've Read Previously
Maybe Someday by Colleen Hoover
21. Best Book You Read In 2014 That You Read Based SOLELY On A Recommendation From Somebody Else/Peer Pressure:
The Fire and Thorns series by Rae Carson because of Judith and her flails and I totally loved the series. It discusses so many real issues besides the awesome fantasy.
22. Newest fictional crush from a book you read in 2014?
Does Niklaus Mikaelson from The Originals count?
23. Best 2014 debut you read?
Say What You Will by Cammie McGovern
24. Best Worldbuilding/Most Vivid Setting You Read This Year?
Snow Like Ashes by Sara Raasch
25. Book That Put A Smile On Your Face/Was The Most FUN To Read?
Scarlet by Marissa Meyer and Throne of Glass by Sarah J Maas
26. Book That Made You Cry Or Nearly Cry in 2014?
Quintana of Charyn by Melina Marchetta and The Scorpio Races by Maggie Stiefvater
27. Hidden Gem Of The Year?
Aah I've got nothing, people. For one, there were so many substandard books I read this year and the others were backlists, that I honestly dont feel like I read and loved a 'hidden gem'. Do feel free to recommend any to me in the comments, though! I'd love to check them out :)
28. Book That Crushed Your Soul?
Everytime I Think of You by Tracy Garvis Graves because I never thought she could write something I didn't immediately love :'(
29. Most Unique Book You Read In 2014?
Dear Killer by Katherine Ewell. I mean, a teenage moral nihilist? That's pretty unique. Too bad the book didn't live up to its premise.
30. Book That Made You The Most Mad (doesn't necessarily mean you didn't like it)?
Ruin and Rising by Leigh Bardugo. I fell in love with the series right after the first book, and the second book lived up to it, but the conclusion? Meh. Not that I didn't like it, but somehow I wasn't completely satisfied with it.
And Crown of Midnight. Omg, that ending just destroyed me. I'm still too scared to pick up Heir of Fire.
Your Bloggish/Bookish Life
1. New favorite book blog you discovered in 2014?
Oh man, there were so many, I just cant pick and choose!
2. Favorite review that you wrote in 2014?
Say What You Will by Cammie McGovern
3. Best discussion/non-review post you had on your blog?
The rant I wrote
right after the whole Slate fiasco. Looking back, I'm actually surprised I was so coherent, because I wrote that right after I read the article and was pretty ticked off.
4. Best event that you participated in (author signings, festivals, virtual events, memes, etc.)?
My blogger interaction was an all time low this year because of
stuff
, so I got nothing.
5. Best moment of bookish/blogging life in 2014?
When Jay Kristoff replied to my tweet! I find of freaked out about it on
my review of Stormdancer
.
6. Most Popular Post This Year On Your Blog (whether it be by comments or views)?
By views, it was
this post I wrote on spoilers
- my bad experience with them, and how to caution readers that you're including a spoiler in your post.
By comments, the one
on the Slate article!
:)
7. Post You Wished Got A Little More Love?
I'm pretty happy with the love I've got this year considering how absent I was, and I'll be happy if I continue to have readers :)
8. Best bookish discover (book related sites, book stores, etc.)?
Evernote and Google Keep! They are
such
a lifesaver with writing reviews! Also, bookstagram! Now, if I just become a bookstagrammer, things would be perfect =D
9. Did you complete any reading challenges or goals that you had set for yourself at the beginning of this year?
I only participated in the Goodreads goal, which I set at 100 at the beginning 2014. I crossed that around April, so I raised it to 150, which I crossed again, so I raised it to 180, and I fell short by 5 books, but I'm still happy :)
Looking Ahead
1. One Book You Didn't Get To In 2014 But Will Be Your Number 1 Priority in 2015?
Let me make that author - Morgan Matson. I've been wanting to read her stuff for two years now, and never got around to it. I should this year.
2. Book You Are Most Anticipating For 2015 (non-debut)?
A Court of Thorn and Roses by Sarah J Maas
3. 2015 Debut You Are Most Anticipating?
An Ember in The Ashes by Sabaa Tahir. The hype for this book is unbelievable, and it's got a freaking movie deal I heard, so I've got to see what the noise is all about!
4. Series Ending/A Sequel You Are Most Anticipating in 2015?
The fourth Throne of Glass book by Sarah J Maas, even though I'm yet to read Heir of Fire :D
5. One Thing You Hope To Accomplish Or Do In Your Reading/Blogging Life In 2015?
Post more regularly, and not go off the radar like I did this year. I'd also love to make more blogging friends.
6. A 2015 Release You've Already Read & Recommend To Everyone:
None of what I've read are worthy of recommendation to 'everyone', so I'm not answering this.
So that's how my reading year has been. How was yours?
Link me up in the comments! :) And Happy New Year!